The Garry Dog Treble Hook Salmon Fly
One of Scotland's most popular flies, the Garry dog is rated in all rivers but particularly those that carry a dark peat strain.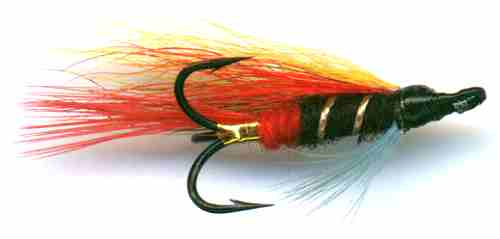 SALMON TREBLE HOOK FLY PATTERNS. Hook size 8 12 - $US each
Jimmie Wright is attributed with designing the Garry Dog salmon fly. The story goes that on the original feather wing pattern he used hair from a dog owned by a local priest. The dog was called Garry, hence it's strange name. It is also known by other names Minister's Golden or Yellow Dog.


Salmon fishing books